Anna Perekotiy, ESQ., CPA, Of-counsel, Tax and Litigation
Litigation and tax attorney, Ms. Perekotiy based in Miami, Florida, has represented clients around the world in complex litigation matters involving business and employment matters and US tax law. Ms. Perekotiy has academic and professional background in both accounting and law. As an accountant and an attorney, she has been a trusted advisor to clients assisting with tax and litigation.
Ms. Perekotiy is a trusted advisor, skilled negotiator and aggressive litigator. Ms. Perekotiy focuses on helping clients throughout their toughest times and needs due to business disputes, tax controversies, choice of trusts, employment discrimination or personal injury.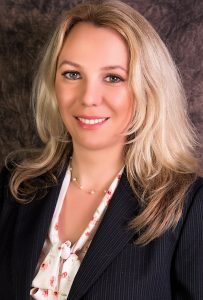 Ms. Perekotiy graduated with a  J.D. degree from Arizona Summit Law School. In addition, she holds a Bachelor degree in Accounting from Northeastern University in Boston, MA.
After graduating from the Arizona Summit Law School, Ms. Perekotiy started her legal career at a reputable law firm based in Irvine, California,  Workplace Justice Advocates.
She is an active member of the Florida Bar. Ms. Perekotiy is admitted to practice law in the State of Florida and in the U.S. Southern District of Florida Court.
Prior to becoming an attorney, Ms. Perekotiy served her clients with tax matters in California and Arizona. She is also licensed as a Certified Public Accountant (CPA) and a fully bilingual and multi-cultural Russian speaker.
Her unique experience as a CPA and a Florida attorney make her distinguishable from other legal professionals.